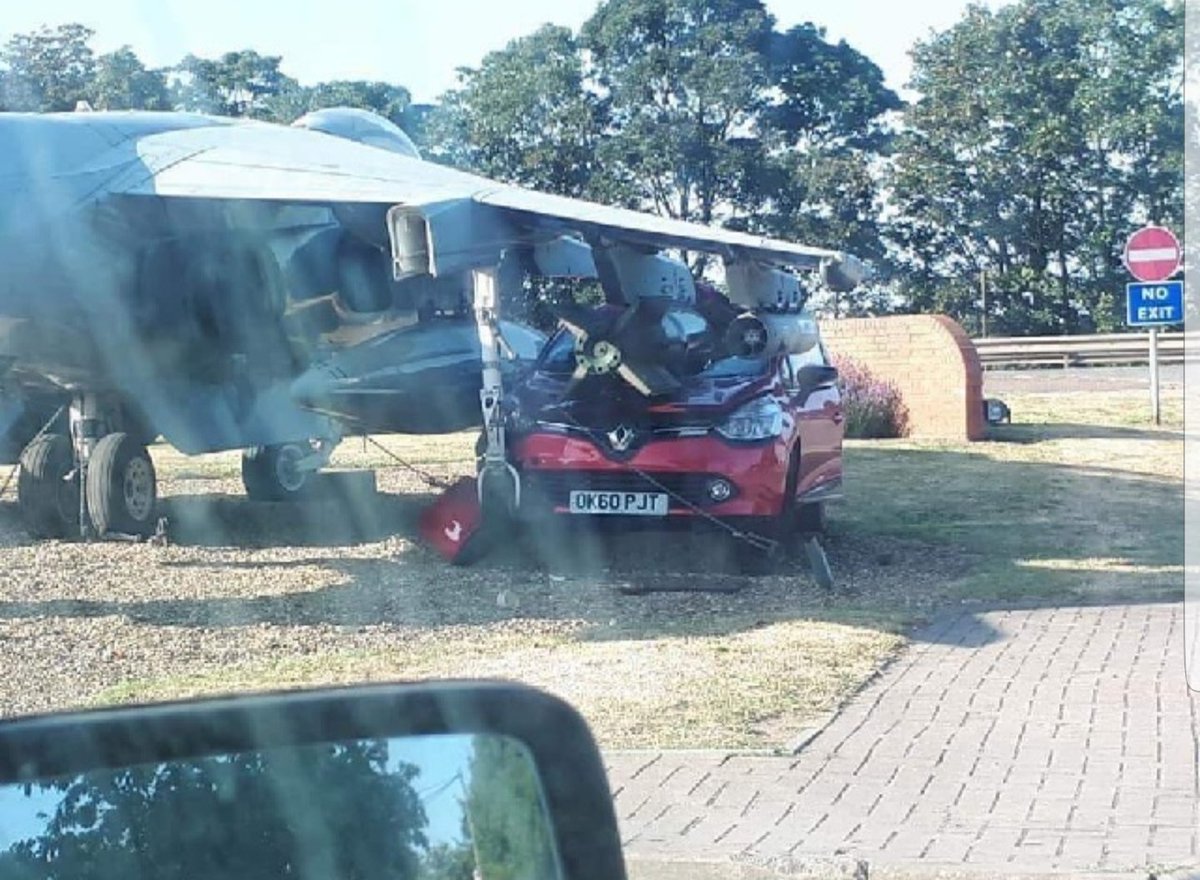 29 июня гражданский автомобиль Renault столкнулся с самолетом

Harrier

на базе Королевских ВВС

Wittering.






RAF Wittering can confirm a civilian vehicle has collided with the Harrier at the main gate whilst approaching the station on the northbound A1. There are no casualties and the matter has been referred to the Civilian Police. Our primary concern is the safety of all road users and the vehicle will be recovered as soon as practicable. There are no live munitions on the aircraft.